National Ancient American
Artifact Exposition 2004
a few photos
(see the cache at table # 67 at the expo)
I did not get to take as many photos as I wanted to and did not get any from Saturday. The following shots were taken Sunday. I was glad to meet many new collectors and see many old friends. I even met seven or eight people from my area who are going to come to our monthly AFACA meetings.
I want to thank everyone who congratulated Speedy on his cache find and viewed the part that he was able to put together to bring to the show.
I would like to thank Jim Bennett and all the board members for a great show!
Oh, and Jim....... congratulation on your new book..... I have been reading through.......... a very good composition of your research!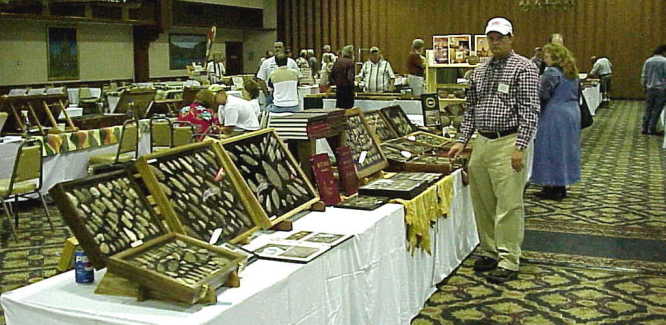 above - A view of the floor............. Chad Childs looking at camera.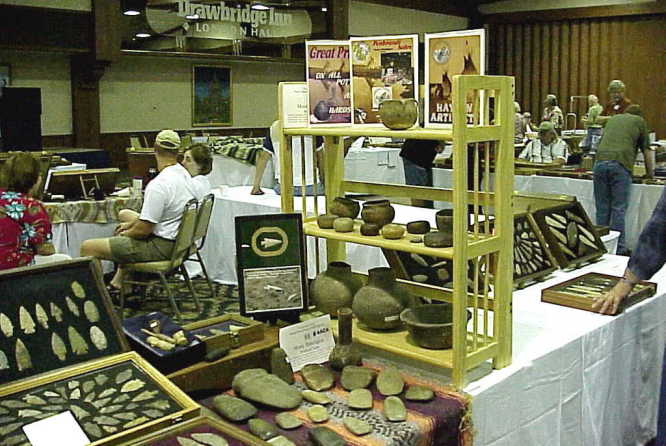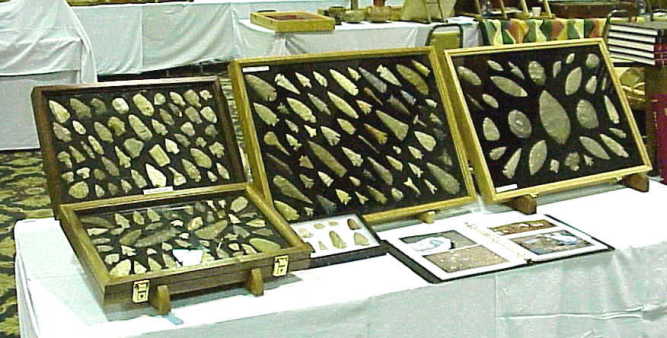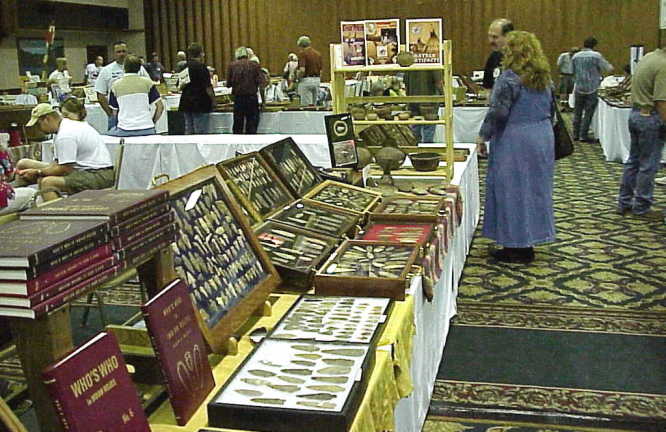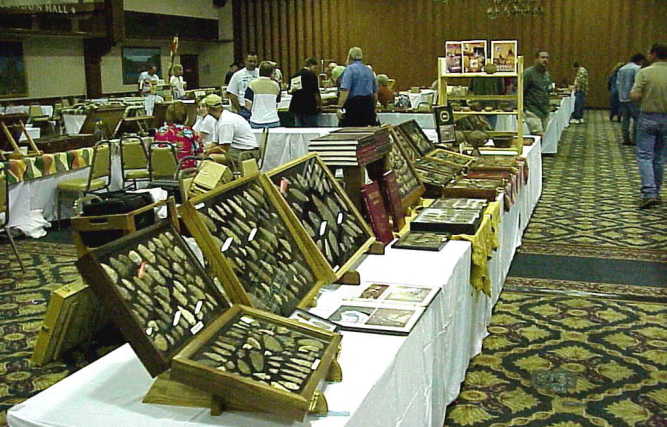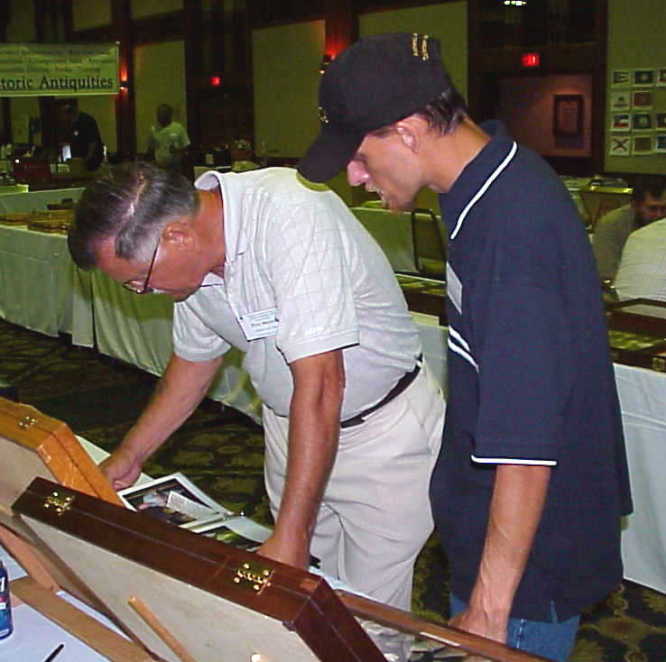 above - Rick Bennett checking out storybook on cache find. Hayden Bybee looking on.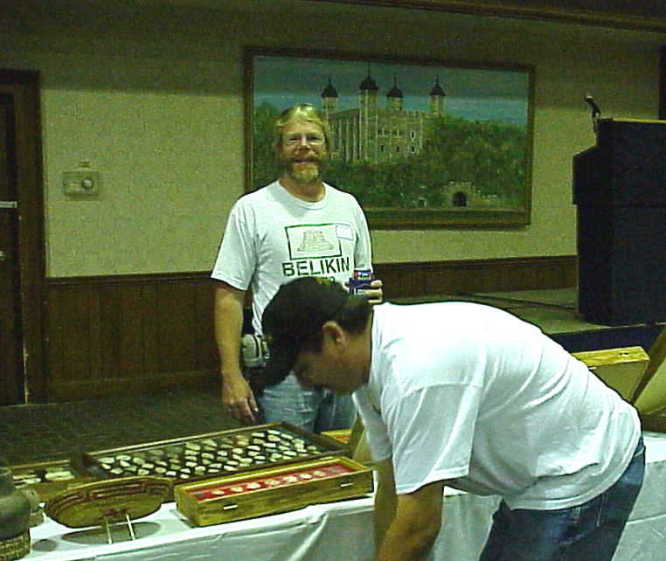 above - Dennis Hess & Bill Neece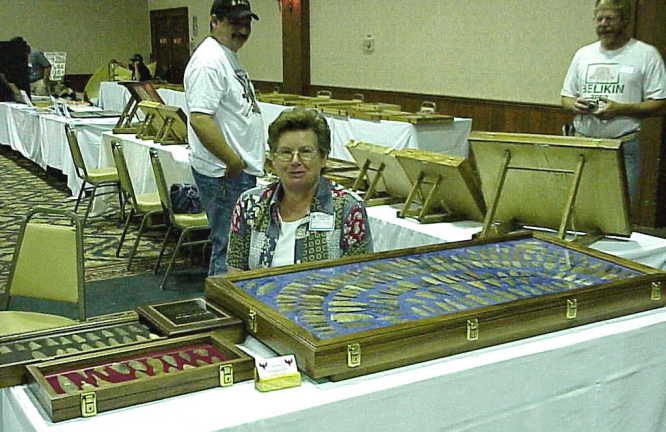 above - Lily Higgs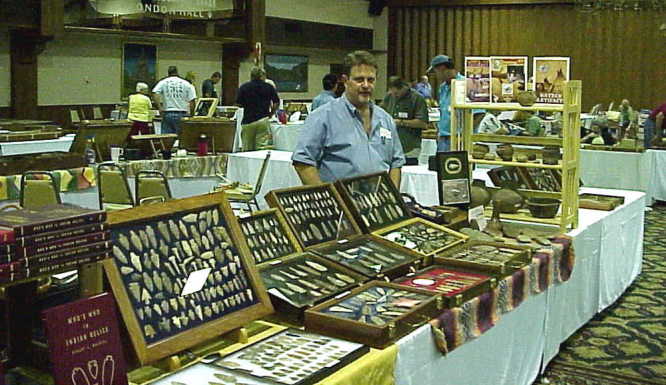 Monty Pennington - ( thanks for the photo Dennis)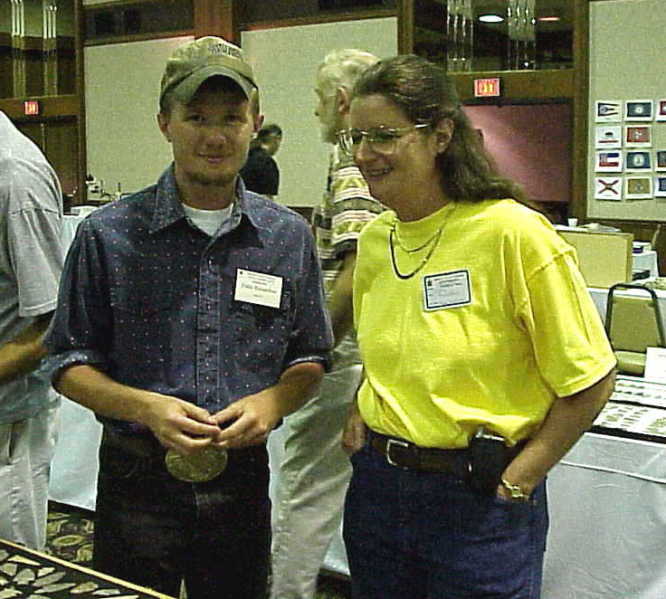 above - Eddie & Debbie Rassenfoss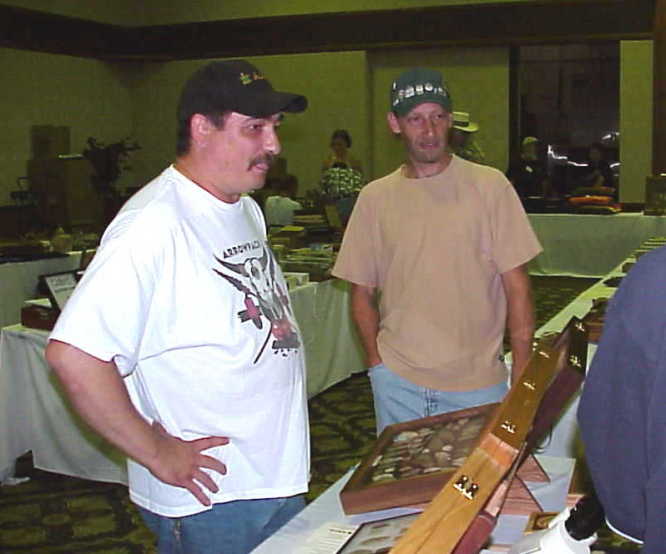 above - Bill Neece & Roger Couch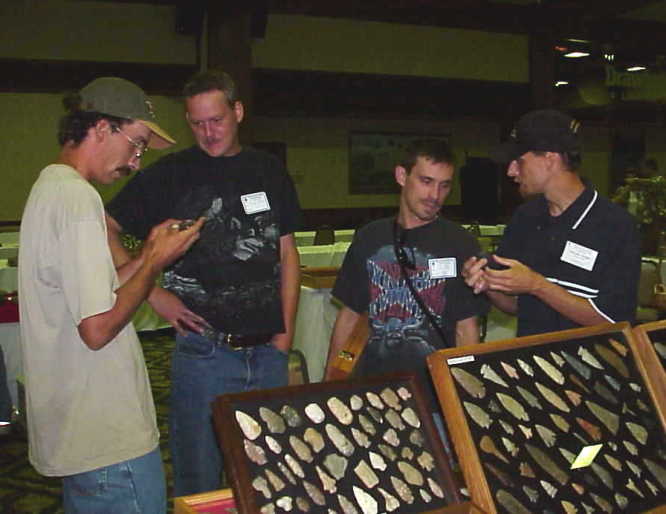 Adam Agusti, (on left), from Indiana. Rob Farewell, Chris Capley, & Hayden Bybee ...... all from Ky in dark shirts.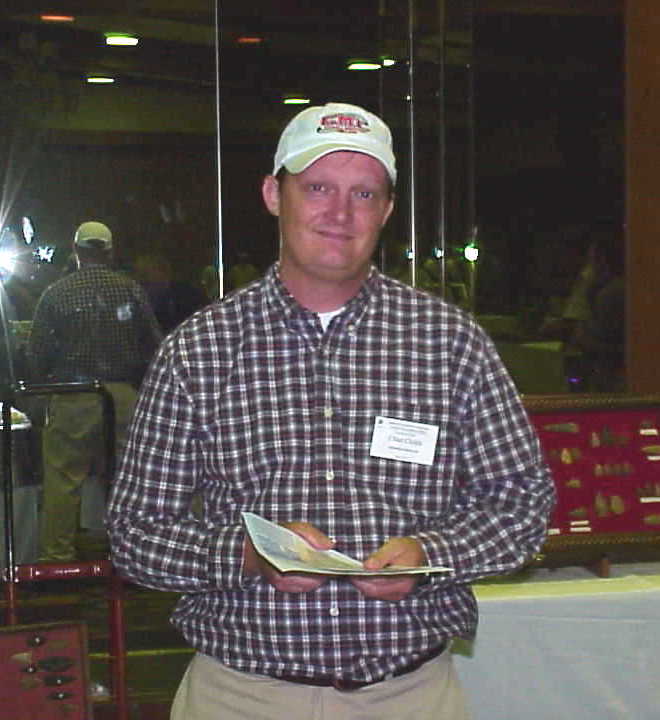 above - Chad Childs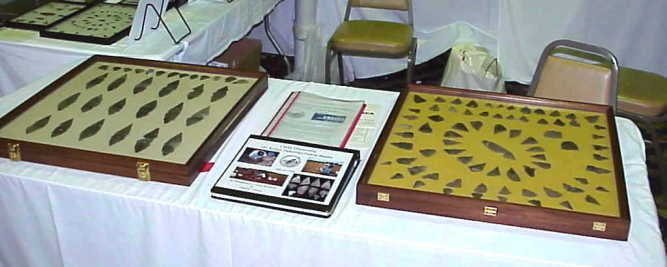 above - part of the Turkeytail Fulton Cache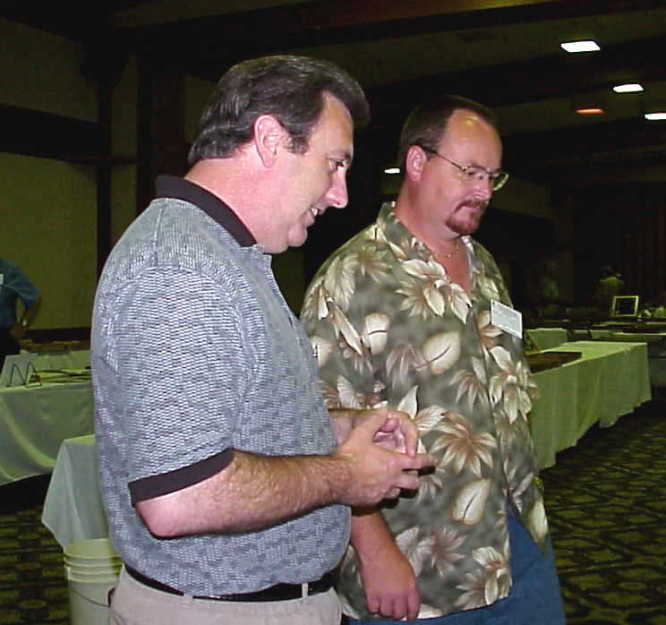 above - Jerry Dickey & Holland Higgs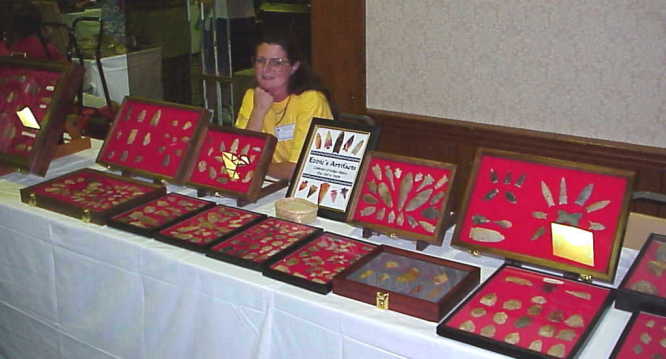 above - Debbie Rassenfoss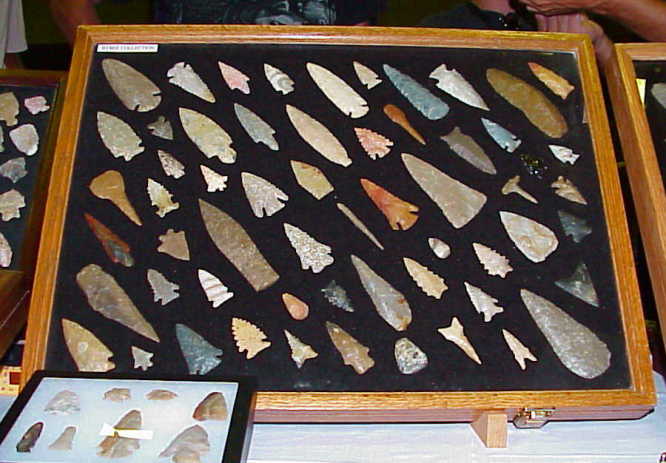 above - Frame from personal Collection of Hayden Bybee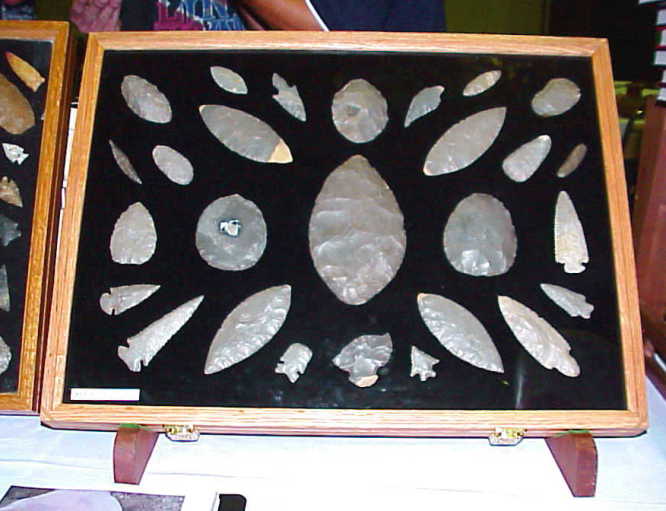 above - Another of Hayden's Frames